Custom Made Window Treatments Just for You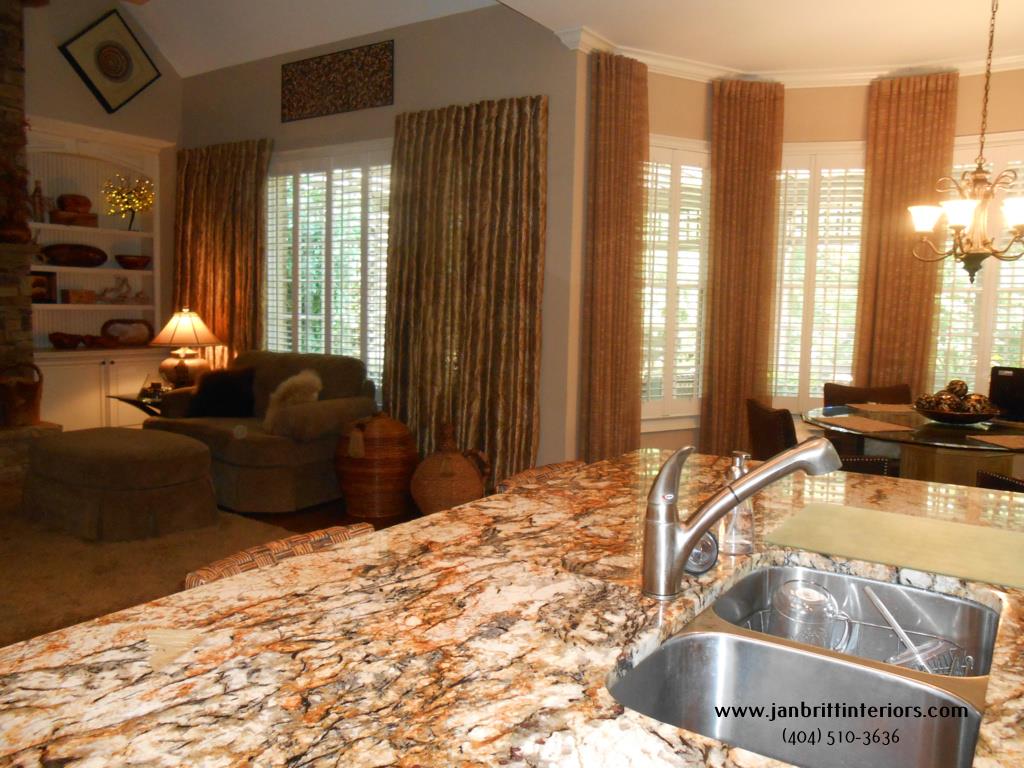 Beautiful Window Treatments!
Window treatments are a very important part of decorating your home or business. Jan will help you express your personal decorating style and color palette through the use of window treatments.
She will come to your home, or business and provide a design consultation. Jan will ask you the right questions about color and design to help you determine your decorating style. She will bring a variety of fabric samples to your home or take you shopping to both wholesale and retail fabric stores. She will also work with you if you have your own fabric.
Jan is an expert on properly measuring and installing window treatments. It is essential to achieve the perfect fit for your windows or doors. After the completion of your window treatments she will bring the finished product to your home. Jan will install your window treatments, or she will hire her installer to do the job.
From start to finish, Jan's services are designed to meet the needs and the budget of her clients.
Jan's creatively designed products include drapery panels, valances, top treatment, curtains, sheers, all kinds of bedding, dust ruffles, pillow shams, pillows, table cloth, table runners, cushions, embroidery and much more.