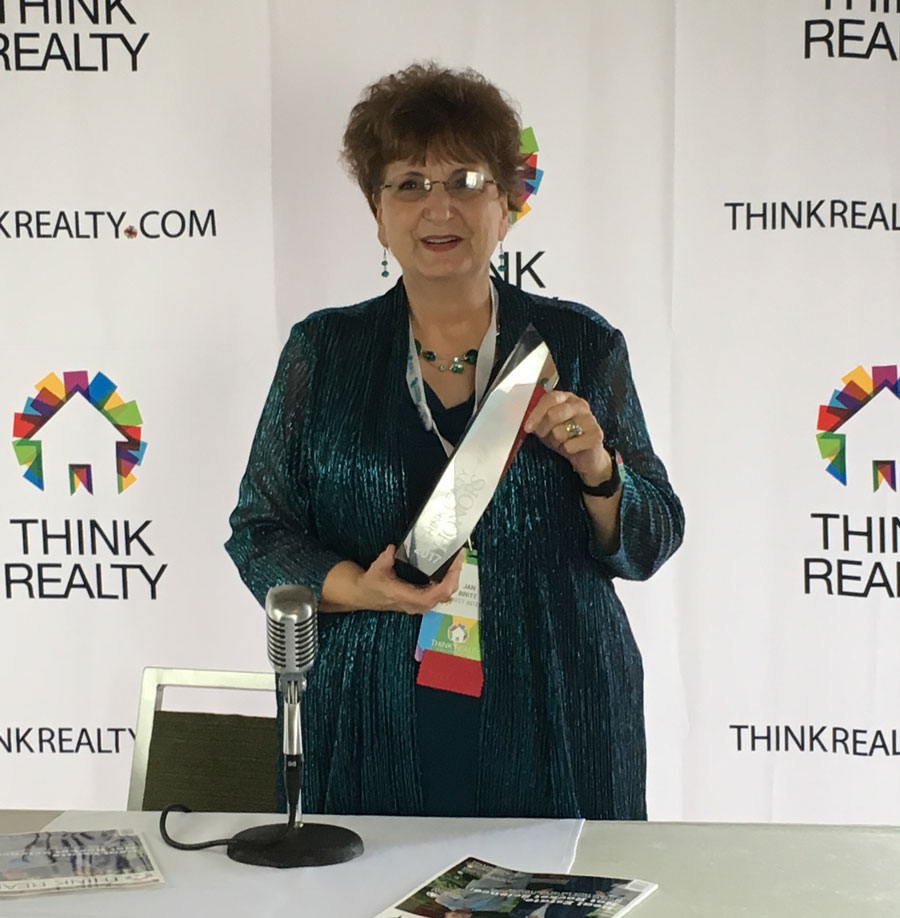 "Educator of the Year Award" for 2017 from Think Realty Corporation
"Educator of the Year Award" for 2016 from Georgia Adult Education Association & Kennesaw State University CCPE.
About Jan Britt
Jan Britt has been helping her client's decorate their homes for over 20 years. She is an Award Winning Interior Designer, Redesign Specialist, Published Author, Window Treatment Specialist, Professional Stager and Senior Relocation Design Expert. Jan works in Marietta and the surrounding Atlanta area. She has appeared multiple times on "Our Place" on HGTV.
Jan is honored to star in her own Television show "The Decorate With Jan Show, Wisecast.tv on channel 519. Jan Britt Interiors has been featured multiple times in magazine and newspaper articles. She has enjoyed being a guest on a variety of radio shows.
Mrs. Britt offers On Line Interior Decorating or E-Decorating to save you time and money.
an Britt Interiors has been a Staging and Re-design specialist for many years. Jan developed and wrote a course on staging, which she teaches all around the State of Georgia to Real Estate agent's for C.E. credit.
Jan has written and produced two No-Sewing Window Treatment DVD's that are for sale upon request. Jan Britt has a great time teaching children and adults private and group lessons in your home or her home. She can also teaches you how to use your own sewing machine.
Jan writes and teaches multiple courses about interior decorating, window treatments and Decorating for the Holiday's for Kennesaw State University, CCPE. KSU has many featured special articles about Jan Britt in their catalog and blog.
Jan enjoys working as a Senior Relocation Design Expert. She is able to help people decide what household or decorative items they need to take from their home to their new location. After the move Jan will make your new house look like a home again.
Please contact Jan with any questions you may have. She would love to help you with any of your decorating needs