Are you to TALL for your couch?!
For years tall people have been uncomfortable and frustrated with their couch at home. They were always too tall to lay down and be comfortable as they watch TV. Today couches/sectionals come in so many different sizes and lengths. Many times in the past tall people were uncomfortable as they sat on their couch. The length for a couch used to be 82 inches long. Now you can find couches 82 inches -109 inches long if not longer. If you are a tall person these new styles and dimensions of the couches are a dream come true for you. Now you can comfortably sit on and lay down on your couch and watch TV.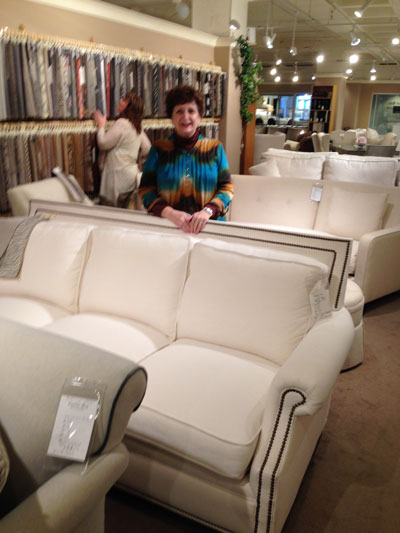 The cushion size of a couch used to be 22 inches in depth. The 22 inches is the area of a cushion that you set on. Now cushions range from 22 inches to 44 inches in depth. If you are a large person you will now feel much more comfortable when you are laying on your couch. You can feel like your whole body fits the couch/sectional comfortably both length and width. There's more to buying a couch today than there used to be. Measure the area that you would like to put a couch into your room. Take the tape measure with you to the store when you go to buy your new couch. When you find your special couch/sectional make sure that you sit on it and lay on it before you purchase it. Measure the length and the width and the depth of the couch you would like to buy to make sure it will fit your body and the area of your house that you have chosen to place it in.
There are many other factors that you do need to know about the couch before you buy it (contact me and I will give you the necessary information). After you know how comfortable the couch feels and you have measured to determine that the couch will fit into its designated area then you have a couch/sectional that will be comfortable and enjoyable to you for years to come.