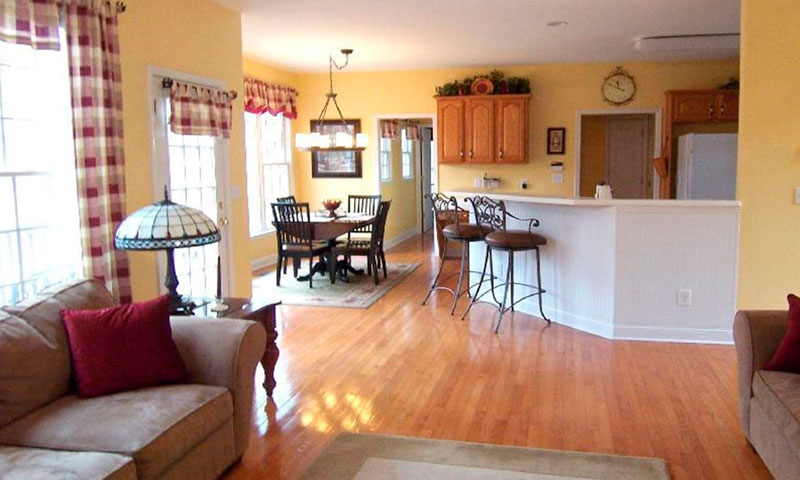 Redesign Your Home to Create a New Look
June 13, 2023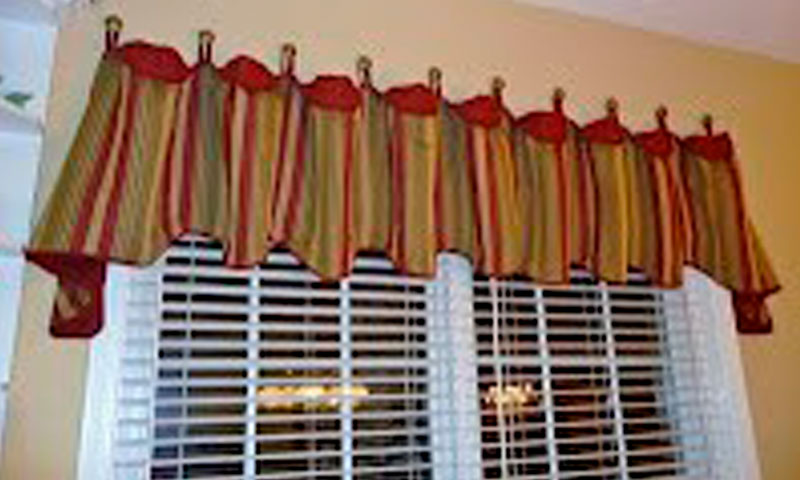 Get the look for less when it comes to window treatments
June 13, 2023
Do you have a tall ceiling in your living room, family room or the great room? Do you feel like you can't have a private conversation in the room because you hear an echo every time you talk? I have ideas to help you reduce the echo in your home!
Tall draperies help reduce the echo in this room
One way to reduce echo in a room is by adding fiber. Cloth furniture, area rugs, window treatments, wall hangings, tapestries, textile art and pillows are perfect to help take a lot of that echo away. If you like window treatments in your home it is a good idea to use them. You can use a drapery with a pattern that matches the color palette in your room, or you can use a fabric that matches the paint color of your walls. If you use coordinated fabric and paint color, the curtain or drapes will have the "feeling" that the curtain has "faded" into the wall.
I would suggest for you to use draperies that are interlined and lined to bring the extra fiber into the room. You do not need to have the draperies cover the entire window. When your ceilings are very tall it is best to add more fiber to your room by installing long, floor to ceiling draperies. This will not only reduce the echo but it will also give the illusion that your ceilings are not quite as tall as they are. It will also help to unify the top and bottom portions of your over sized room. This window treatment technique is also called "going green. Click here to learn more about reducing echo.
As an Interior Designer in Atlanta, I will be happy to come over to your house and give you some custom fit ideas on how to reduce the echo in your home!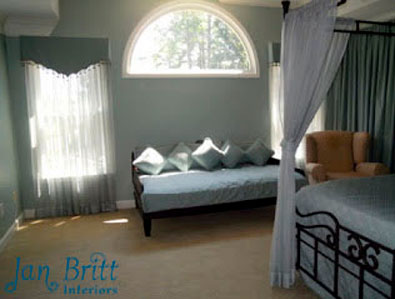 The fabric blends with the wall color giving
the illusion that the curtains fade into the walls.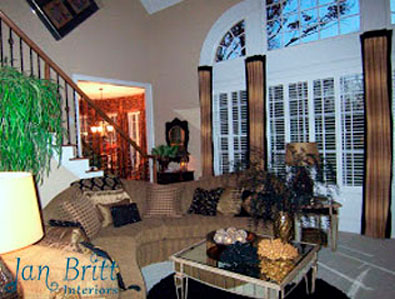 Furniture, area rug and curtains help reduce
the echo in this room.